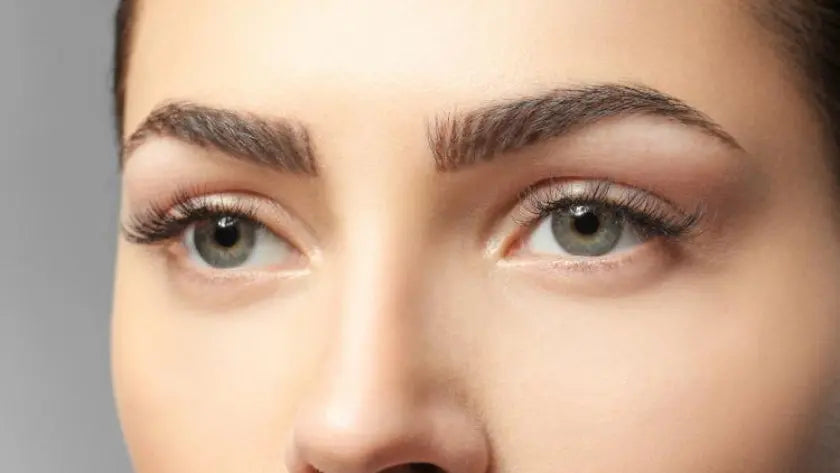 A dry eye contour accentuates expression lines, so specific products should be used to prevent this.
If you look in the mirror and feel tired and dull-eyed, it could be because of the eye area. One of the most delicate areas of the face, where the skin is much thinner and therefore tends to dry out easily.
The most effective remedies for a naturally radiant face
If your night's sleep is not the best, start from here, i.e. from optimal rest. Treat yourself to a few moments of relaxation and herbal tea before going to sleep: this is the first good habit to get back into for a rested and healthy face, including the eye contour. By giving yourself the necessary hours of sleep, dark circles under the eyes will be significantly reduced and dry eye contours will be just a distant memory.
Daily skin care
Moisturising is undoubtedly the remedy par excellence for making your eye contour shine again. Cream or serum? Here is a little guide to help you understand the differences. Or gel? The important thing is that it is specific and suitable for your skin.
With the use of a good moisturiser, you will notice the difference. In just a few seconds (the time it takes to apply it) your face will look fresher and brighter, signs will fade and the effect will be stunning. Daily use will be ideal to say goodbye to dry eye contours.
The best products for dry eye contour, but not only
Skin care dedicated to the fine area around the eyes is also varied and adapts to every need and age. This is why Mesauda offers several lines: the Hyaluronic Acid line and the moisturising line . Both are suitable for caring for your eyes and recovering lost brightness.
Hyaluronic Acid cream combats the signs of ageing and slows down the formation of wrinkles and blemishes. Smoothing and effective, it keeps the eyes bright, especially when used daily. It is called Bright Eyes and gives an immediate velvety effect thanks to Shea Oil and Shea Butter for a rejuvenated eye contour.
The moisturising line, on the other hand, offers a gel with a defatting action, Aquacious Energ'Eyes. Specifically designed to restore hydrated eyes, for both normal and dry skin. Its application relieves small wrinkles through the nourishing principles of Green Tea and Vitamin PP, making the contour softer.
Before applying your make-up products, give your face the nourishment it needs. All you need to do is look after your skin consistently by choosing specific moisturising products.
This way you can create the best make-up with a result that will leave you breathless!
Comments (0)