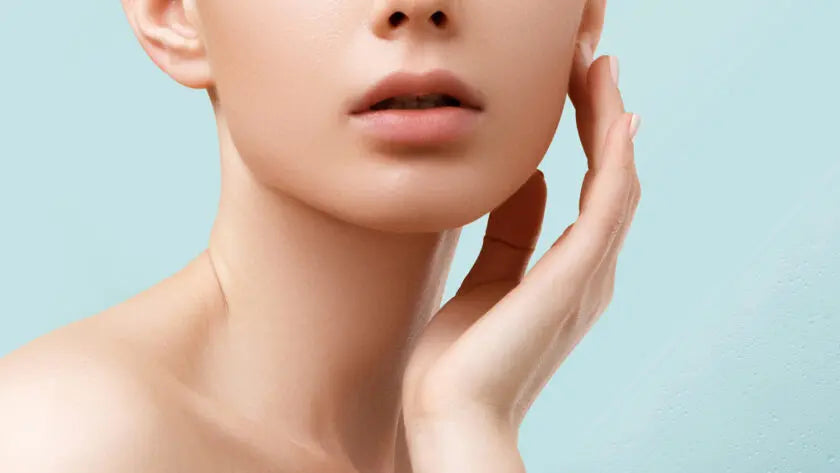 Tired of dry skin? Mesauda magazine recommends the perfect beauty routine for moisturised and radiant skin.
The skin of the face is constantly subjected to stress and changes in temperature. In summer with air conditioning, in winter with radiators and fireplaces, our skin is frequently put to the test and can look dehydrated and with adull complexion . This is one of the main (but not the only) cause of dry skin.
In order to restore the correct moisture to the epidermis, it is essential to focus on the right products for dry skin, to be combined and customised according to needs.
Dry skin remedies in the skin care routine
Moisturising is a must not only to keep the body healthy, but the skin also needs nutrients to preserve and regain its natural glow day after day.
As a first morning "workout", it's always a good idea tothoroughly cleanse your face with a product specifically for dry skin. After cleansing, apply a moisturising oil to make the skin immediately softer and brighter.
The moisturising line of our products is designed to nourish the skin of the face in a specific way, acting in depth.
But if skin care doesn't work, you can use a few extra tricks to restore freshness and radiance to your face.
Apply a moisturising serumto your cleansed face which acts more deeply. Aquacious Booster Serum is a face serum with a fluid, light and rich texture. It allows you to rediscover the radiant skin of yesteryear by acting in synergy with other facial treatments and enhancing the results to the full.
On the eye contour, on the other hand, the defatting gel with a moisturising action Aquacious Energ'Eyes has a gentle plumping effect. A real work out to give new definition andelasticity to this area of the face.
Once the 'warming up' phase is over, you can nourish the epidermis with a super moisturising cream.
Moisturising mask: ON mode
If your beauty routine is not enough to nourish your skin in depth, you can give it a boost to regain its former glory with anintensive dry skintreatment.
After removing make-up and thoroughly cleansing the skin with a gentle cleanser, apply a thick layer of moisturising cream and leave the product to work.
Although it will be absorbed immediately, the cream will give new radiance to the face little by little, giving it a softness never seen before.
With Aquacious City Proof Cream you can give your face extreme elasticity that lasts. Applied daily, this super-moisturising cream also counteracts the formation of fine lines caused by dehydration.
For an effective solution that also works during the night, Aquacious Cream Cocoon is among the most popularremedies for dry skin .
With its rich and compactformula, it spreads easily to gradually restore nourishment and hydration to the skin when it needs it most. The fine veil with which it envelops the skinprotectsit from external aggression, making it more supple as it goes.
And what products do you like to apply to your face to ward off the feeling of dehydration? Discover the whole range in our shop!
Comments (0)