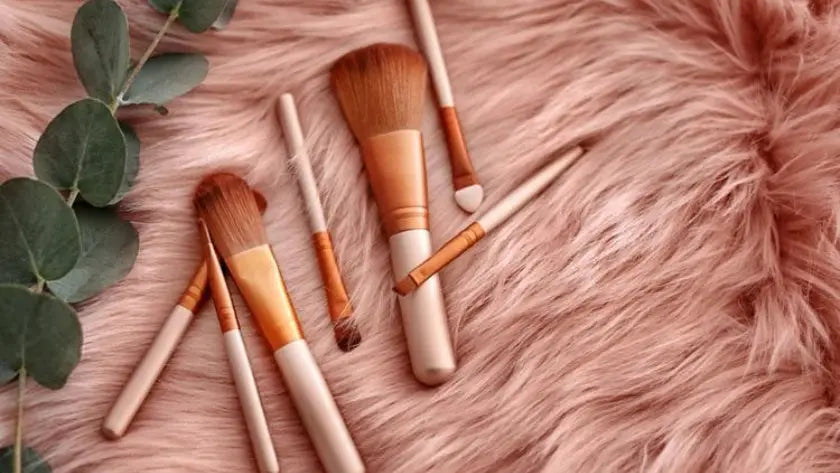 Make-up brushes are our best allies for flawless make-up. Let's find out more about the flat brush.
Using the correct make-up accessories is an indispensable factor for a flawless end result. Likewise, taking care of these same accessories is also very important, not only to ensure perfect make-up, but also to give the products a longer life. This is why it is good to understand how to clean and how to dry brushes. But now let's find out more about one of the most widely used accessories: here's what it is and what the flat make-up brush is for.
What is the flat make-up brush?
The flat make-up brush, like all other brushes, is a necessary tool for make-up, as it guarantees a flawless result: in fact, thanks to its shape and small size, helps to blend products better and allows you to achieve more structured effects and defined in detail, compared to make-up done with just your fingers.
What the flat brush is used for: 3 specific uses
Eyeshadow.

One of the many uses of this tool is for eye make-up. The

flat eyeshadow blending brush is able to pick up the colour correctly and apply it to the eyelid with maximum intensity. It is ideal for blending eyeshadow, whether compact or loose powder, to achieve evenly distributed colour.
Concealer.

The

flat brush for Concealer, on the other hand, is ideal for applying product under the eyes to minimise and conceal dark circles and redness. It is also very suitable for contouring: being small and flat and compact, it ensures greater control and precision. Apply the product in clean lines, always ensuring a high-impact result.
Foundation.

Finally, there is the

flat foundation brush

and the

flat-profile foundation brush. The curved and pointed shape of the former allows the foundation to be spread evenly under the eyes, near the nose and at the corners of the forehead, and is ideal for liquid and cream foundations. The latter, on the other hand, thanks to its flat profile, is ideal for applying and blending both foundation and Powder and mineral cosmetics: it ensures excellent coverage and a visibly smooth complexion.
Comments (0)