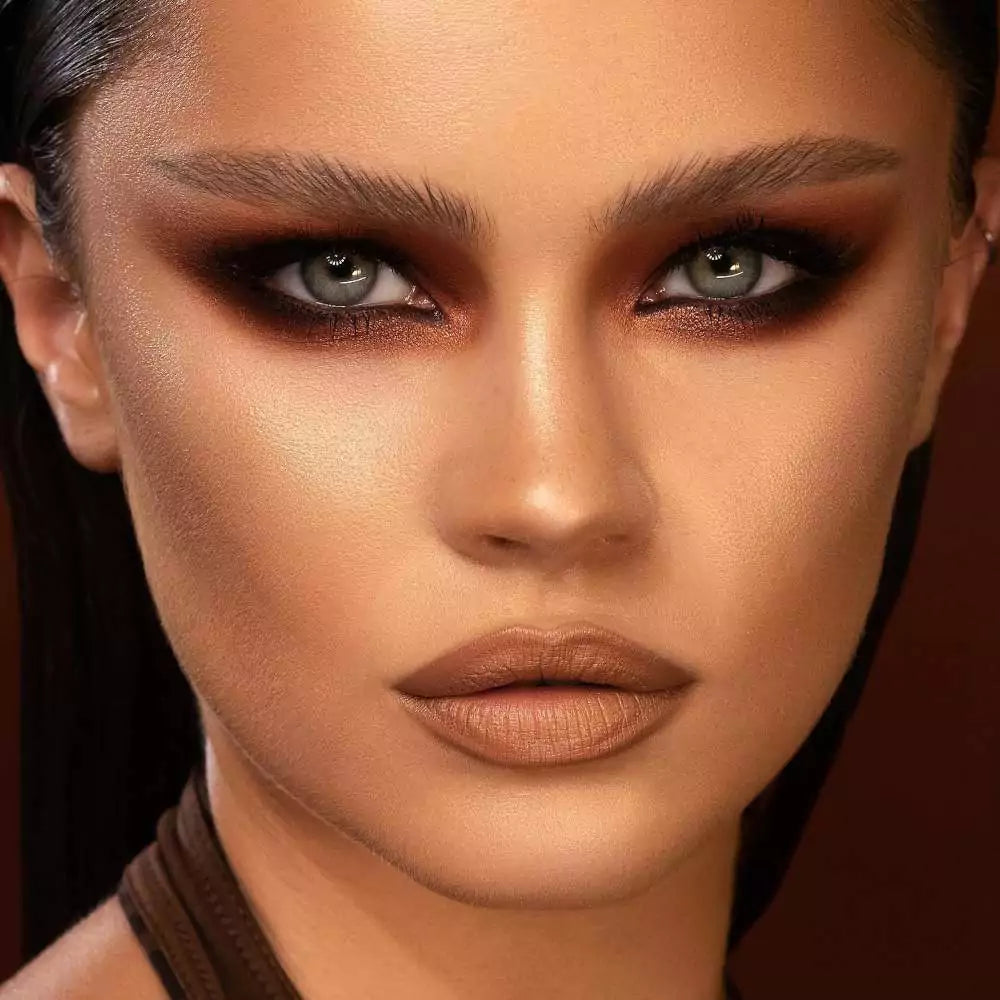 Welcome autumn in style with Mesauda Beauty.
To achieve your fall look, it is essential to start by giving your skin a good make-up base. Mesauda face primers are designed to prepare even, smooth skin before foundation application. It is the Magic Wand foundation that will give your skin an even, smooth complexion while providing it with a protective and rejuvenating action.
Next, you can switch to Concealer Pro Light Concealer to perfect the complexion, and then apply Powder NudeVenus, which will perform a mattifying action on the skin.
To add that extra touch to your make-up, you can choose from various shades of At First Blush to enhance your cheeks with warm, fall-typical hues.
The arrival of the fall season brings with it the fear of losing that long-awaited tanned complexion that only summer gives us. But are we sure of that? That's where Bronzing Powder Bronze Venus comes in, which aims to give that sun-kissed skin effect, regardless of one's complexion. 
Fall is reflected in a bold and alluring color palette, especially when it comes to eye and lip makeup. Bold shades such as burgundy, brown, and purple assert themselves among lipsticks, while gray takes a predominant role in eye makeup, both in monochromatic and multicolor versions.
Smokey Eyes: The Charm of "Charcoal Make Up"
Even this season, smokey eyes claim its role! Indeed, the most interesting Fall Winter 2023-2024 eye make-up trend is the charcoal make-up, a smokey eyes in shades of charcoal gray. The trend shade will therefore be a dark shade of gray and black, and this is where the Bare Harmony 2.0 - 202 Deep Smoky palette makes its grand entrance. But that's not all, to make your look even more amplified and explosive there will be the Big and Thick lashes mascara.
If you're looking for an even more complete look, you won't be able to pass up the graphic eyeliner. Here again Mesauda does not disappoint you, in fact you can choose from 4 different eyeliners depending on your habits and preferences. This eye make-up will ensure you an elongated, sensual and magnetic look.
Intense Lipsticks: Chocolate Brown, Bordeaux and Wine Red
The distinct autumnal touch will be seen on the lips. Intense shades such as chocolate brown, burgundy and wine red will trend for the whole season. These shades will mainly come in a velvety texture with a matte effect, a feature of Sublimatte lipstick, which also possesses no - transfer properties and ensures durability of up to 18 hours.
With Mesauda's unique touch, this look will propel you into the new season with great elegance and style!
Comments (0)