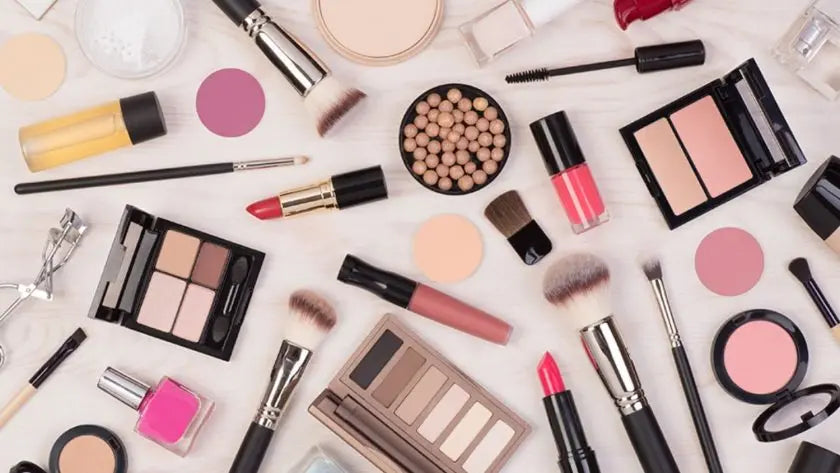 September, time for resolutions. The time has come to abandon those bad habits that are so bad for our beauty routine.
The post-holiday comeback is never a walk in the park! After weeks of relaxation and fun, going back to the office or to the books can put a strain on you. But the end of summer is also the ideal time to make new plans and think about change. In short, September is a bit like New Year's Eve between rebirth, new beginnings and good intentions... also with regard to the beauty routine!
So, let's find out which bad habits you need to abandon immediately, making way for 5 good intentions that will revolutionise your beauty routine...
1. Always prepare your skin for make-up
The success of make-up also depends on our skin care routine. Perfectly clean, moisturised and impurity-free skin is the first step to flawless, long-lasting make-up. So always remember to cleanse your face with the right products for your skin and use a good base cream.
If you're looking for a super moisturising face cream that makes your skin soft and supple while protecting it from external attacks, we recommend our Aquacious City Proof Cream, which is particularly suitable for normal and dry skin. If, on the other hand, you need a light, mattifying product to balance your combination or oily skin, Purity Skin Balance is for you: soft and fresh, it absorbs quickly without leaving a greasy film on the skin.
And finally, we come to the anti-ageing day cream, ideal for combating the signs of ageing. Mesauda's Radiance Revealing Day Cream , based on hyaluronic acid, helps cell renewal while protecting the epidermis, and is suitable for all skin types.
2. Use a good face primer
We sometimes forget, but the face primer plays a very important role in our beauty routine. Considered "the secret ingredient" of many Make-Up Artists, it is a perfector of the epidermis: halfway between a facial treatment and make-up, it creates the foundation of make-up and keeps it there for longer.
Again, you will need to choose the most suitable face primer for your skin type:
If you have combination or oily skin, try the Shine Free primer, a fresh and smooth gel that gives the skin a smooth and matte finish.
For dry skin we recommendOil Foil, which penetrates the skin instantly and provides deep moisturisation.
Finally, for normal skins the most suitable face primer is definitely Zero Flaws, with a filling and smoothing effect.
3. Choose the right foundation for you
Choosing the right foundation is not always easy. You have to consider the texture, the product characteristics and, last but not least, the colour.
The choice can vary according to preference and time of year. However, it is important to remember that the task of a foundation is to even out the natural complexion and protect the skin. This is why we should not choose products that are too dark or too light in comparison to our natural colour. It is also important to choose according to your skin type and accordingly choose a moisturising foundation for dry skin, a mattifying one for oily skin, and so on.
Mesauda has come up with products to meet the most diverse needs. The moisturising foundation THE SKIN, for example, is designed for those who want a luminous finish and prefer a super-light texture. Those looking for a product to protect the skin and correct imperfections at the same time should definitely try Magic Wand.
4. Pay attention to the PAO!
There's no denying it, we've all done it at least once... We liked a product so much or maybe we didn't want to throw it away before we finished with it, and we kept using it even though it was going in the bin.
First of all, let's clarify the concept of "expiry" of cosmetic products. Beauty products have a minimum durability date within which the product, if properly stored, continues to fulfil its initial function and remains safe. If the shelf life is less than 30 months, this must be indicated on the label. If, on the other hand, the shelf-life of the unopened product exceeds 30 months, the label must state PAO (Period After Opening), i.e. an indication of how long the product, once opened, can be used without harmful effects. This label claim is not necessary for aerosol cosmetics and single-dose cosmetics.
Always pay attention to these indications on the labels of your products, because expired cosmetics not only lose their effectiveness but can also be harmful to your health, encouraging the appearance of allergic reactions and irritations.
In short, one of our September resolutions will be to use only safe, new products and to throw away old cosmetics that could be highly harmful to our health.
5. Always remember to remove your make-up at the end of the day.
Now we come to the last point, make-up removal! A sore point for many, it is not one of the favourite activities of even the most diligent beauty addicts. Yet it is an essential step in taking care of our beauty. Yes, because if going to bed with make-up still on becomes a habit, it has serious consequences for our skin.
Firstly, make-up residues will be deposited on skin, which tends to dry out more and faster. Going to bed with make-up on also promotes the appearance of imperfections, increases the skin's exposure to free radicals and damages the skin's collagen which, as a result, ages more quickly.
Experts have also pointed out that pencil and eyeliner residues can clog the hair follicles and sebaceous glands on the eyelids, causing discomfort and redness, and contributing to the formation of styes. On the other hand, mascara that is not removed properly will weigh down the lashes and cause them to fall out.
Are you sure you don't have 10 minutes to remove your make-up in the evening? Your skin will thank you!
Comments (0)