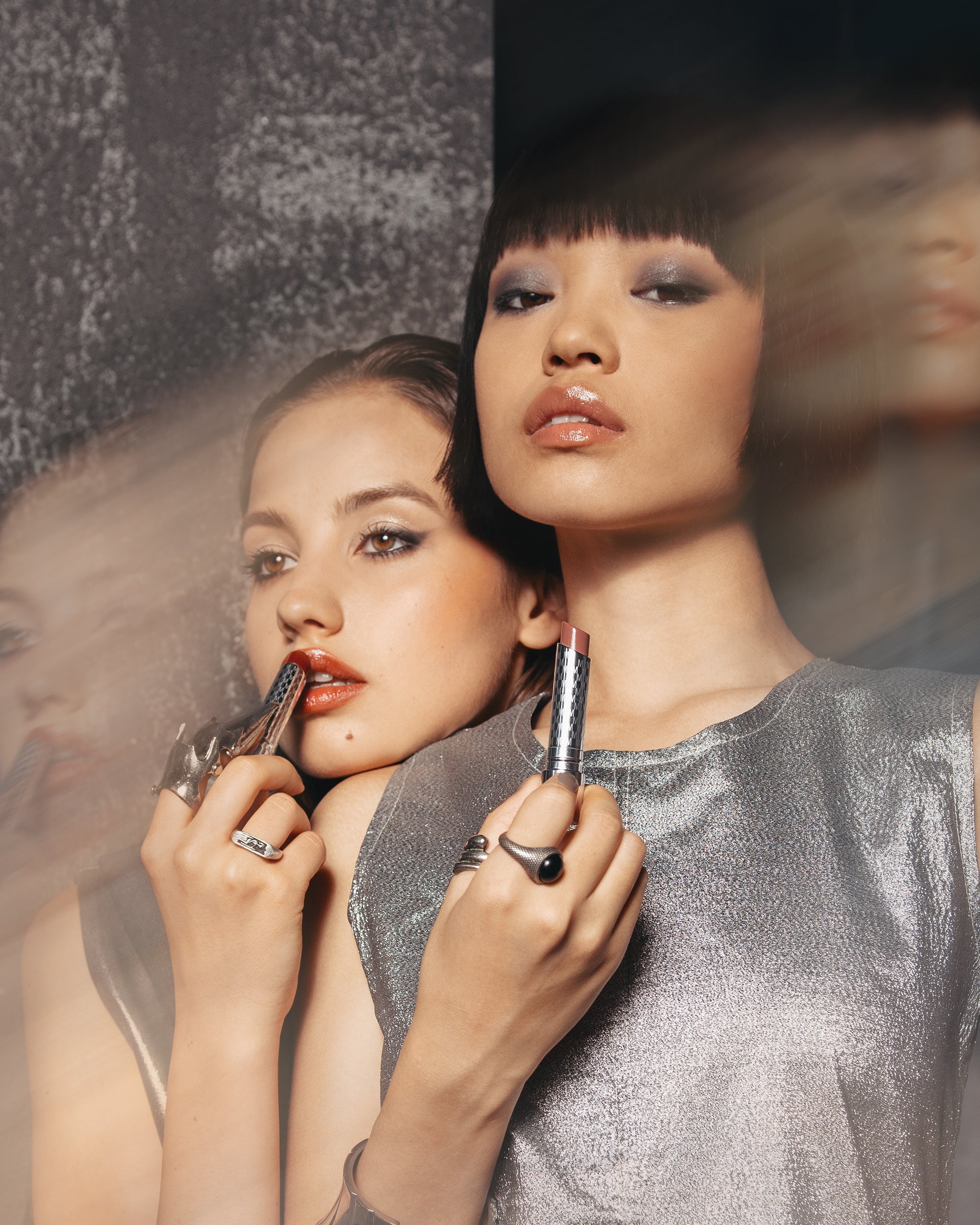 THREE GOOD REASONS TO TRY HYDRAMORPHOSIS
Introducing our latest launch, Hydramorphosis plumping lip balm, which could become your best ally for the winter season. Find out the top reasons why you should try it.
1. CLEAN AND HEALING FORMULA
The formula of Hydramorphosis is enriched with healing botanical ingredients such as.
Jojoba seed oil
, the
shea butter
and the
Mango butter
, which make lips incredibly soft and supple. 
Also making the formula super effective is the complex
Volume3
whose also works to smooth fine lines, increase volume and define lip contour, while stimulating microcirculation and strengthening deep hydration.
What is Volume3?
It is the perfect mix for taking care of the lips because it consists of: 
LIP POWER SPHERES

(1%, functional dosage), a unique HA microsphere technology that contains low molecular weight hyaluronic acid (HA) and botanical oils. When these microspheres are applied to the lips, they easily release HA, which rapidly penetrates the lips, providing nourishment. The microspheres help to increase the volume of the lips by retaining more water inside them, causing a visible increase in their volume. In addition, these microspheres have a remarkable repairing effect, conditioning dry or chapped lips and making them smoother and softer.
BOTANICAL LIP BALM

(Capsicum fruit extract + soybean oil + ginger root oil) volumizing smoothing active, complementary to the formulation because it is responsible for the gentle warm tingling sensation.
LIP-REWIND PEPTIDE

(1% functional dose), a lip rejuvenation active that stimulates collagen and restores volume, hydration and firmness to the lips. (efficacy tested).
2. GIVES THE RIGHT COLORING 
Hydramorphosis gives a natural touch of color to the lips, perfect for day by day. The 8 shades are suitable for all skin types. 

⭐ 101 SKILLFUL - transparent with cool pink reflection
⭐ 102 INSPIRE - warm light pink nude
⭐ 103 AMBITION - cool medium pink nude
⭐ 104 ACHIEVE - warm caramel nude
⭐ 105 EMPOWER - deep red cold pink
⭐ 106 MINDSET - neutral hazelnut nude
⭐ 107 FEARLESS - warm dark red brown nude
⭐ 108 CHALLENGE - delicate berry purple
3. ELEGANT AND STYLISH PACKAGING
The sleek and elegant packaging will allow you to make your make-up collection more and more aesthetic.
Comments (0)