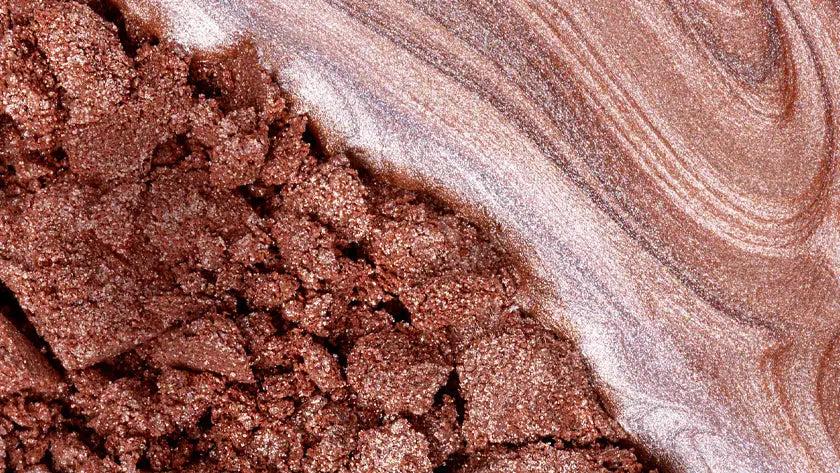 Are you ready to shine on those December nights? Find out whichHighlighter powder or liquid is perfect for you!
Highlighter face is one of the cosmetics needed to create a perfect make-up base, capable of enhancing our natural beauty. This product, in fact, creates ad hoc light points on the face, illuminates the complexion and gives a fresh and rested look.
The secret is thatHighlighter enhances the complexion by giving the skin a brighter, rosier glow and makes the cheekbones more prominent. No more dull or ageing skin, but brightness and naturalness, without creating a fake shiny effect.
But what is the rightHighlighter ? The answer is not so obvious, because it depends on the specific needs of each of us and the final effect we want to achieve. 
Let's start with your skin type. Ingeneral, if you have oily skin, it is better to use powderversions . If, on the other hand, you have dry skin, a liquidHighlighter will give you a wonderful radiant finish.
Again, for those with very fair or diaphanous skin, the best Highlighters are light pink with a slight silver tint or champagne. Those with medium skin tone can afford more variety with various colours. For darker skin, gold, bronze and hazelnut are the best shades.
Highlighter powder
Wow!Glow is a palette of Highlighters powder in four colours, perfect for creating an infinite number of different looks and enhancing any complexion. Very easy to blend, it has a hybrid cream-powder texture that blends perfectly with the skin, releasing sophisticated and shimmering reflections on the face.
Its special feature is the Cream-flex complex that gives sensory appeal and creaminess, while pearls of different grain sizes create three-dimensional reflections.
ApplyHighlighter to the highlights of the face (cheekbones, cupid's bow, inner corner of the eye, back and tip of the nose) using the flame brush F07. You can also overlap several shades. Remember: If you want a subtle shimmer effect, applyHighlighter with a fan brush F10. If you want a more radiant effect, apply it directly with your fingers.
Highlighter liquid
In general fluid textures are used to give a lot of lightso they are not very opaque but on the other hand they bring out the glow of certain areas of the face to the maximum.
We can apply it in three different ways:
All over application: simply applyHighlighter all over your face, using a foundation brush. This is not a very popular practice because you have to be careful not to overdo it, and also because it tends to emphasise imperfections.
Blended application: useful for both the face and body, this type of application allows you to mixHighlighter with a moisturiser, primer or foundation. A few drops are also sufficient, diluted in the body lotion and blended with the brush to illuminate the shoulders and décolleté.
Touch application: this is the most common practice and involves applying small drops of product to prominent and strategic points on the face to make them stand out and create (together with Bronzing Powder and blush) a play of light and shade across the whole face.
TheHighlighter liquid Light Potion has a special formula with a high percentage of pearls, which makes it the ideal product to give the skin a bewitching glowy effect.
A small amount of this "magic potion" on strategic points of the face is enough to create a sophisticated luminous look. To emphasise the highlights, apply to the cheekbones, cupid's bow, back and tip of the nose. Alternatively, you can add a few drops to your foundation for a subtle diffused glow.
Comments (0)